Copyright © 2013 Abagusii Global Radio. All Rights Reserved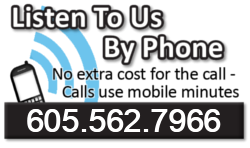 TO ADVERTISE EMAIL INFO TO :

abagusiiglobalradio@yahoo.com
ABAGUSII GLOBAL RADIO BROADCASTS FROM TEXAS, USA. Online@ www.abagusiiglobalradio.com also on free calls to +1 213 401 0095 and now we are @ TUNE IN RADIO free app on play store for all i phones and smart phones as abagusii global radio or AGR FM 24 hours day and night Gospel nonstop, talk show,interactive forums,sermons,music,lesson,family life,promoting local artists,political stands, news,live event coverage in ENGLISH,SWAHILI and 'Ekegusii' which is the language of the Kisii community who originate in the southern part of Nyanza province. The footprint includes All countries now including north Korea in all seven continents. It is the only Kisii station broadcasting globally on internet Skype,tweeter,Facebook and thru toll free no. within USA +1 818 475 9201. AND NOW IT IS A TOTAL TRANSFORMATION WE ARE REACHING MORE THAN WE THOUGHT......THIS IS THE DAUGHTER OF KENYA GLOBAL RADIO NETWORK. STAY TUNED, CHANGES ARE INEVITABLE.